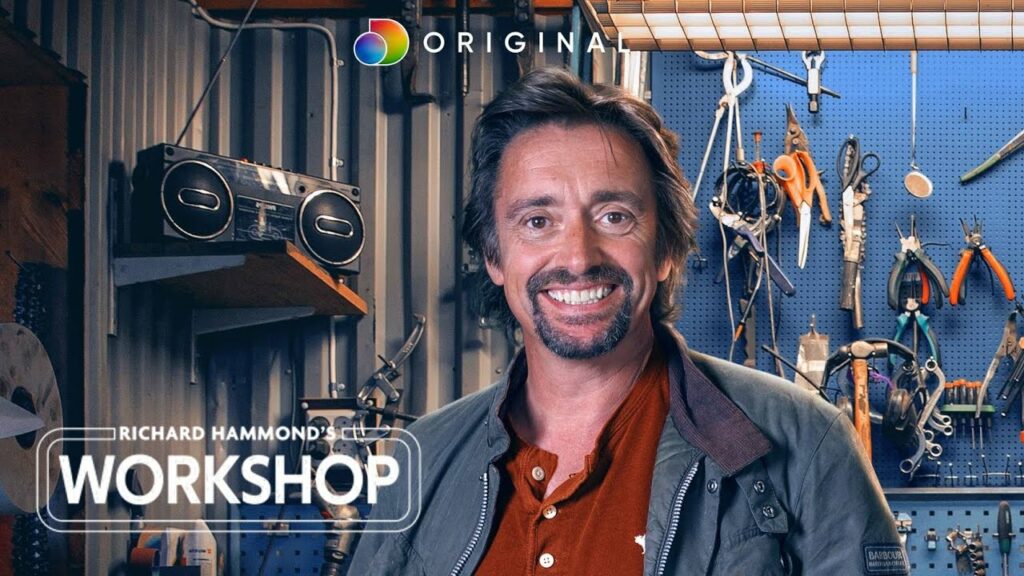 Sure, Squid Game may be all the rage. But Richard Hammond's Workshop is going to be all the rev for classic car lovers!! If you're looking for something to binge watch on Discovery+, you won't want to miss this series — especially if you're a fan of antique cars and restoration.
In the all-new TV series, Richard Hammond from BBC's Top Gear welcomes viewers into his new garage.  But the series and the garage itself are just about the only thing new about Hammond's new workshop, The Smallest Cog.  Unless, of course, you consider the new life the car collector and local mechanics will be breathing into classic car restoration projects featured on the show.  That's right:  this series is all about giving viewers an up close look at the car restoration process — and everything that comes along with it.
Much like BBC's Top Gear, Hammond's Workshop will be pumped with personality. So expect all the laughs of Richard Hammond's antics mixed with restoration of lovable antique cars.
If you don't have Discovery+ yet, you can get a taste for Richard Hammond's Workshop in the teaser on the car critic turned car restorer's YouTube channel: